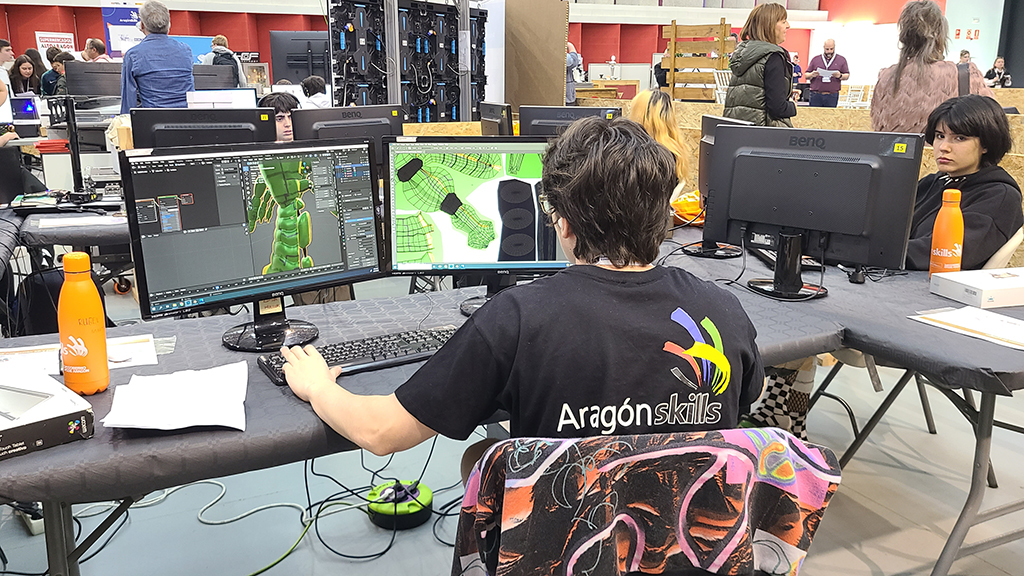 27 Mar

Aragon Skills 2023 Medal List

Aragón Skills 2023 was held in the city of Huesca with a successful participation and organization. The Palacio de Congresos of the capital of Aragon was the setting for the regional edition of the "VET Olympics". The three days of competition ended with a colorful and lively gala in which medals were awarded, the work of all the people involved in the organization and the efforts of the participants were recognized.

Gold medal winners will represent Aragón at the Spain Skills 2024. Gold, silver and bronze medals were awarded at the regional ceremony.

About 120 students of vocational training cycles of the Aragonese community, representing a total of 23 training modalities, have shown in this competition their skills and professionalism.

This competition aims, above all, to promote the meeting between students and teachers from different centers and specialties and the dissemination of vocational training studies. The success of this edition has been possible thanks to the work of many people who have been responsible for preparing the infrastructure, designing the tests and checking their perfect development. For the students it has been a great experience and an opportunity to demonstrate their know-how, boost their professional career and share spaces with the best in their professional field.

The national phase will take place in the second quarter of next year in Madrid. The students who have won the gold medal in each of the competition modalities of the regional phase will meet there. The winners of this national phase will form the team that will represent Spain in the European (EuroSkills) and World (WorldSkills) phases.

The medal presentation was streamed during the afternoon of Thursday, March 23.