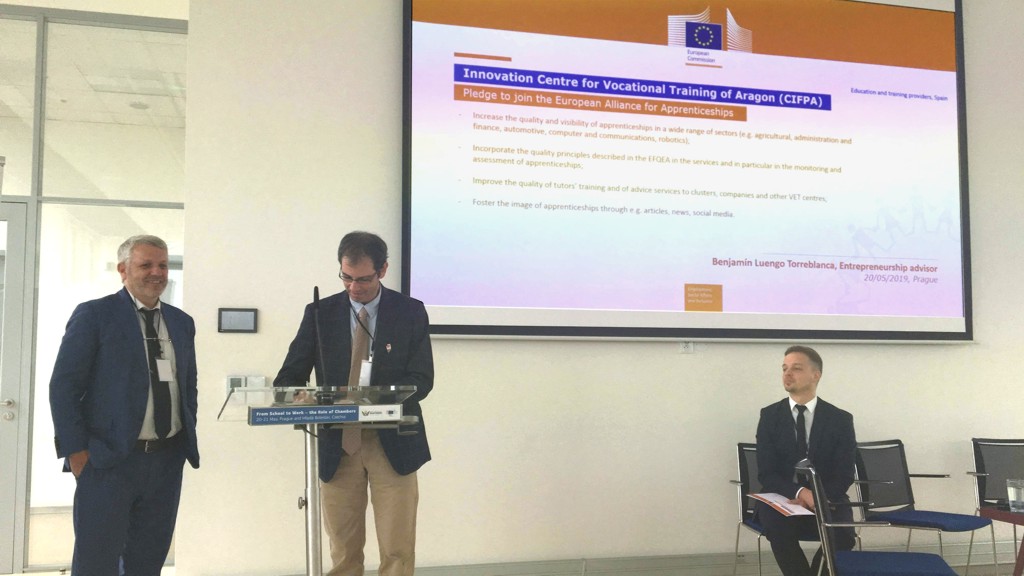 24 May

CIFPA enters the European Alliance for Dual FP

The Centre for Innovation in Vocational training in Aragon (CIFPA) has become a member of the Alliance for the Dual FP of the European Commission, after signing its incorporation in an event that took place in the city of Prague (Czech Republic) on May 20 Or, Monday.

In the event, called "The role of the Chambers of Commerce in the Dual FP for Apprentices", three new members of the Alliance were welcomed in which they joined, in addition to CIFPA, an Irish entity and the autonomous government of Madrid, represented by Guillermo González.

With this incorporation into the alliance, CIFPA is committed to developing a series of actions aimed mainly at the dissemination and sharing of good practices within the framework of Dual FP at European level.

The next work meeting will take place next October in the Finnish city of Helsinki.