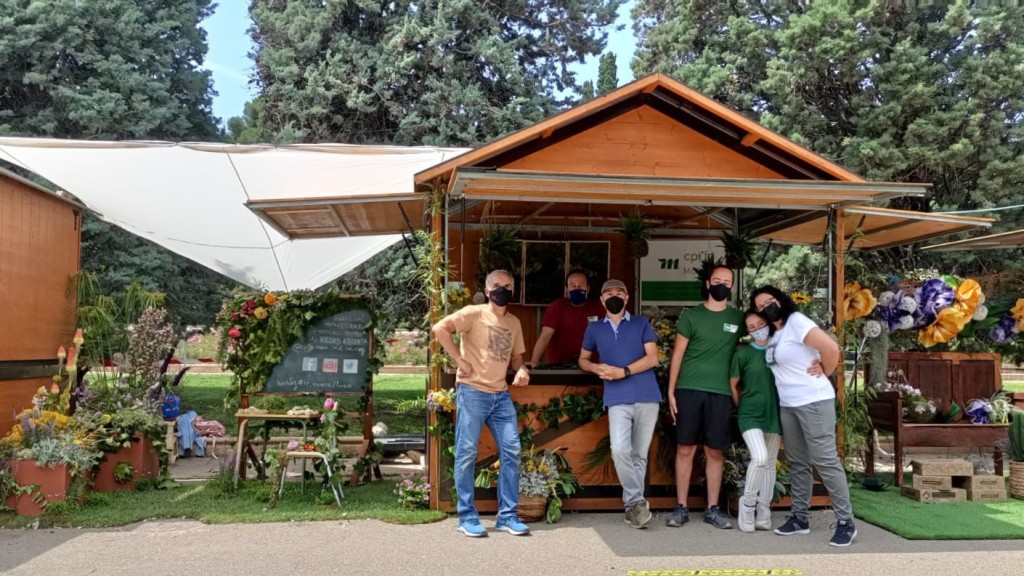 04 Jun

The CPIFP Movera will be at the Zaragoza Florece fair this weekend.

Published at 09:06h

In

News

The CPIFP Movera will be this weekend at the Zaragoza Florece fair, an event with flowers as protagonists.

The stand of the CPIFP Movera is already in full splendour in the José Antonio Labordeta Park in Zaragoza, where the Zaragoza Florece fair is taking place this weekend. The teachers and students of the professional family of Agriculture, specifically, of the cycles related to gardening, floristry, floral compositions and landscaping have been working these days to show how they work in class and to inform about the training cycles in which the professionals of the sector are prepared, which is the protagonist in this event.

From today, 4th June, until Sunday 6th June, an interesting plan in the Aragonese capital could be to go to the José Antonio Labordeta Park and stop at stand number 12, where the Agraria colleagues will be offering information about the Movera Integrated Public Vocational Training Centre and the training courses it offers.

At this event, as well as enjoying the beauty of the flowers, you can also listen to music, eat something in the food trucks, discover books about nature and the environment in the booktrucks or take part, in the CPIFP Movera stand, in the photocall and the competition they have prepared.

In Aragon, the Agrarian Vocational Family offers the following cycles:

Basic Vocational Training:
Agro-Gardening and Floral Compositions
Agricultural activities
Forestry Harvesting.
Intermediate Vocational Training:
Agricultural Production
Gardening and Floristry
Use and Conservation of the Natural Environment
Higher Vocational Training:
Forestry and Nature Management
Landscaping and Rural Environment
Livestock and Animal Health Assistance