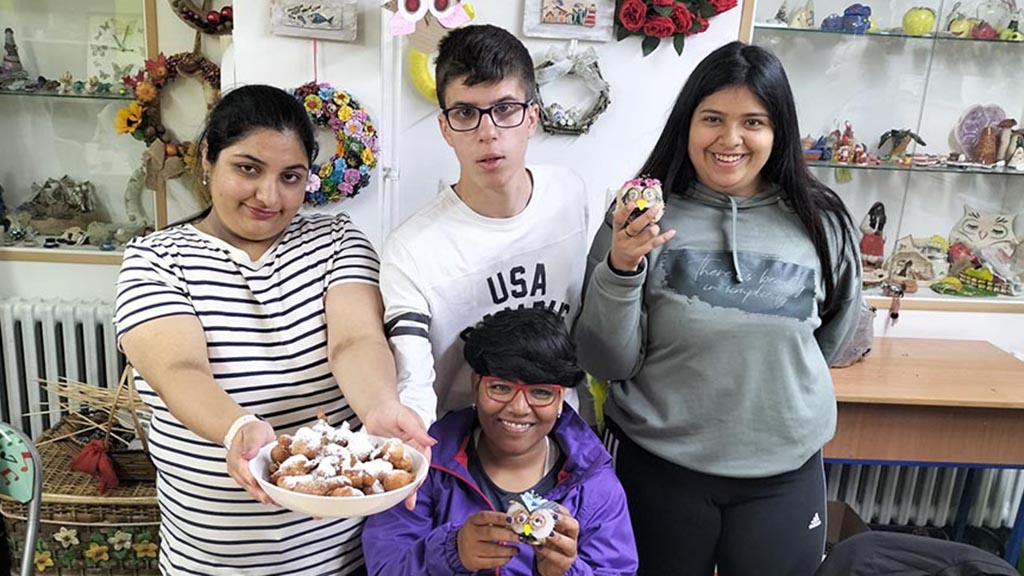 25 Apr

Erasmus+: Inclusive mobility experience of IES Ramón y Cajal

Quite an experience! This is how they describe the international mobility of the Erasmus + Program that students with functional diversity from IES Ramón y Cajal of Zaragoza have done in Zagreb, Croatia.

Four young people and two teachers spent a week at a vocational training center in Zagreb participating in workshops on gardening, cooking, bookbinding and handicrafts.
This is the first international mobility carried out by an Aragonese vocational training center with students from Initial Qualification Programs with functional diversity. The teachers consider that this initiative has been positive both from the educational aspect and at the level of coexistence and personal autonomy.

During the stay they have been staying in an apartment where everyone collaborated when it came to cooking, picking up, cleaning, washing... They have shared healthy breakfasts, they have had to move around the city by streetcar and have enjoyed everything they have seen and done.
Alicia Marquina, a teacher who has traveled with the students, considers that it has been an experience "to repeat". The families have been very grateful and cooperative and everything has developed very satisfactorily.
In this center they hope to repeat this experience next year. The first year students are already interested and responding very positively to all the teachers' proposals in order to be on the list of the lucky ones for the next mobility.

The Middle Grade consortium "AraFP in Europe", led by CIFPA, has made possible this very special inclusive mobility experience within the Erasmus + project..