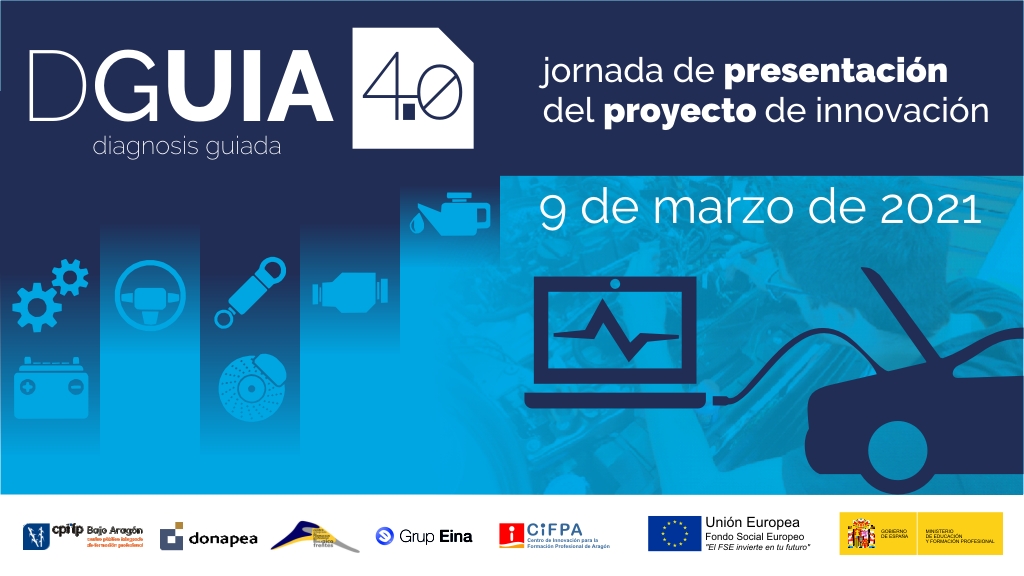 02 Mar

Presentation day of the state project DGUIA 4.0

On March 9 will be held the presentation day of the state innovation project Guided Diagnosis 4.0(DGUIA 4.0). The purpose of this event is to make the VET schools, with training cycles of the TMV family, know the model of preparation of practices and guided diagnosis of systems on vehicles that have been developed by the members of the project during all these months.

The event will take place at CIFPA's facilities and will be structured in two blocks:
Institutional presentation of the DGUIA 4.0 project (morning session). A global and technical vision of the project by the participating centres, companies and entities.
Technical workshop for TMV teachers (afternoon session). A practical session with the three didactic vehicles of the project. In order to participate in the afternoon session, it is necessary to register in advance (access from the programme of the day).