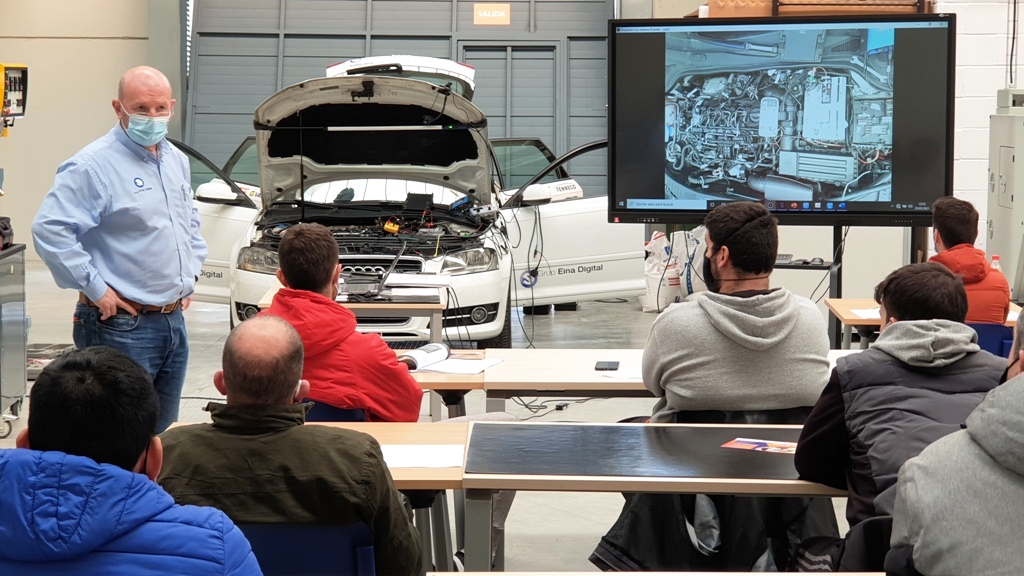 25 Mar

Collaboration agreement between Recambios Gran Vía (AD Parts) and CIFPA
Recambios Gran Vía, an Aragonese company dedicated to the distribution of spare parts, workshop equipment and services for workshops, signs a collaboration agreement with CIFPA in training for employment.
This week was held at the facilities of the CIFPA the first training action aimed at workers of automotive workshops organized by Recambios Gran Vía. The course that has been given, "Specialists in diagnosis techniques", is part of a calendar of four activities that will take place throughout 2021 and that aims to update professional skills of automotive workshop staff.
The company Recambios Gran Vía, as a member of the AD Parts group (specialist in the distribution of automotive spare parts in Spain and Portugal) has the services of Grup Eina Digital that develops and delivers the training of this program.
This first course has been developed in the space of the Learning Factory of CIFPA, an unbeatable framework for the development of an activity of these characteristics.
The alliance established with Recambios Gran Vía is in line with CIFPA's strategy of improving competitiveness through the updating of workers' skills, in which several companies and institutions that participate in this type of action are already involved.