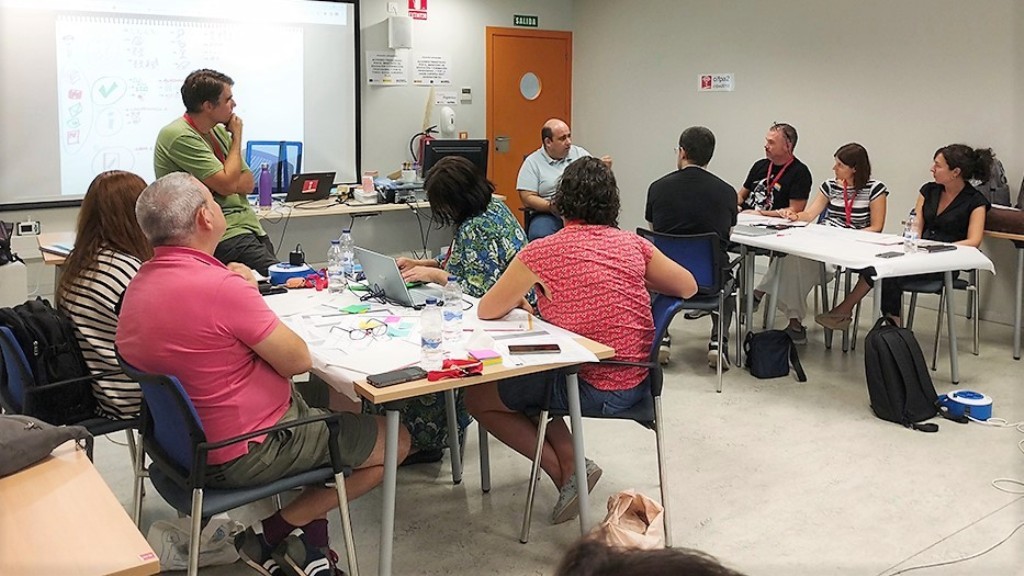 13 Sep

Leaders for the digital transformation of Aragon's VET system

The beginning of the school year in CIFPA is always full of training for vocational training teachers, but this time we have also developed a very special training action: a hackathon for digital leaders.

For two and a half days, teachers from several VET centers in Aragon have been preparing to become leaders of what is becoming the digital transformation in VET. This experience has been a success because, first and foremost, it has been possible to create a solid group with common interests to continue working. And that is what is intended, to continue this work to create a reference network that drives the digital transformation and increased competence in digitization of teachers.

The objective of this hackathon was to learn how to manage and implement techniques to motivate and promote the use of digital technologies in the classroom. Also to know the achievement indicators for Digital Competence of the Framework of Reference for Digital Competence in Teaching (MRCDD) at the B2 level.

A total of 18 teachers have participated in this experience that has involved the creation of a package of digital resources to continue working in the process of stimulating change based on digitization. Felix Garcia and Miguel Collado, advisors in the area of Digital Competence in Teaching at CIFPA, have been responsible for organizing and coordinating this training initiative.